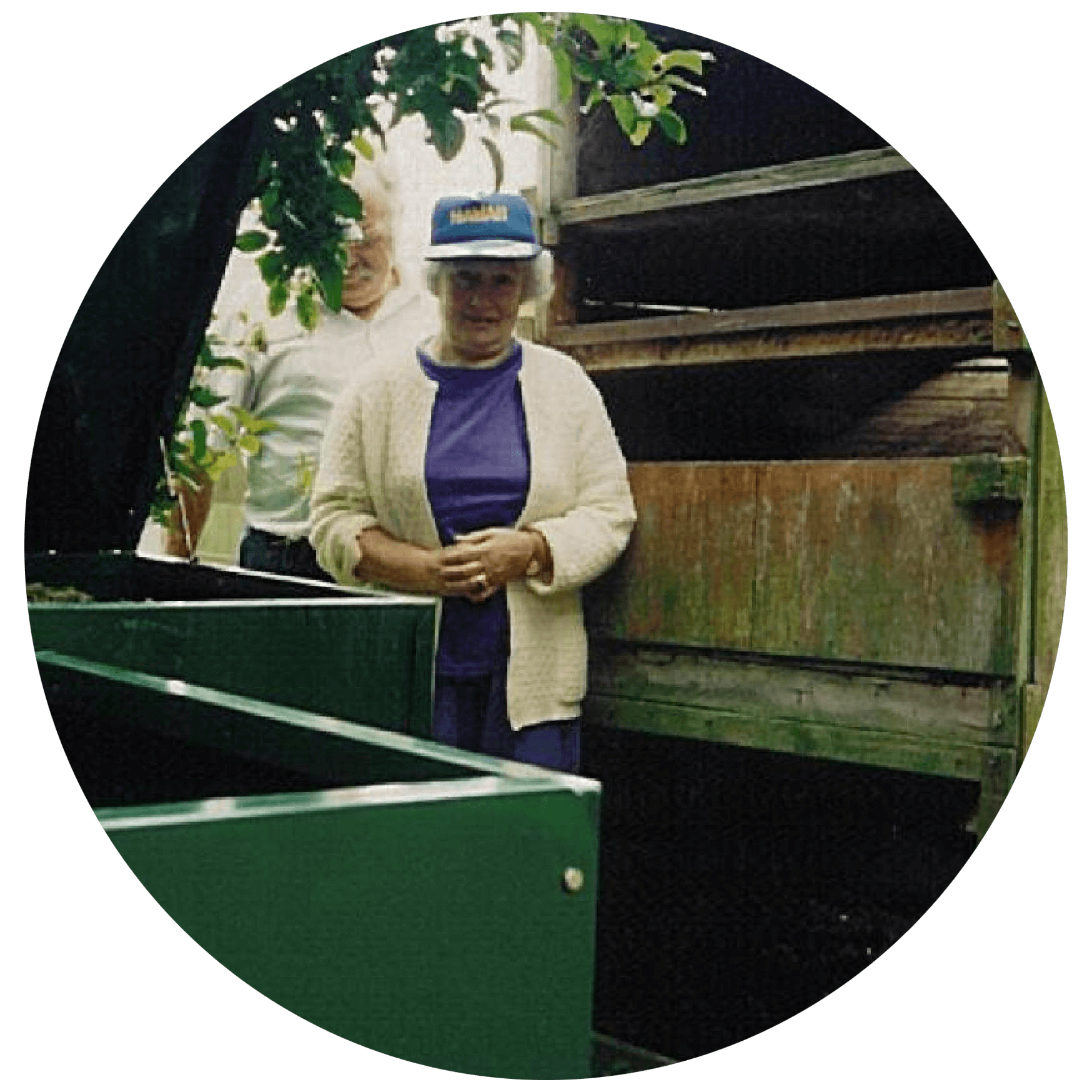 Who dreamed it up?
Many years ago, the late Ray Cooper, a production design engineer with General Motors in Lower Hutt, New Zealand, invented the continuous cycle composting concept. Ray was a keen gardener – he grew veggies in the back garden and his wife, Freda, grew flowers at the front. When he researched state-of-the-art composting solutions, he learned about the classic three-stage process. "Fair enough," thought Ray, "but it's going to take up a lot of space, it'll be unsightly, and all the lifting and turning will be 'hard yakka'! There has to be a better way."
That night Ray had a dream – of a great earthy structure with material cascading from one shelf to another and gravity doing the hard work. He translated that idea into a structure made from recycled car crate plywood. It worked well but soon rotted away, so he built his second prototype from marine ply. Freda's flowers bloomed and Ray's veggies became a legend in Lower Hutt.
Ray built one more of his big, bulky bins for his daughter and son-in-law, an Auckland chemist.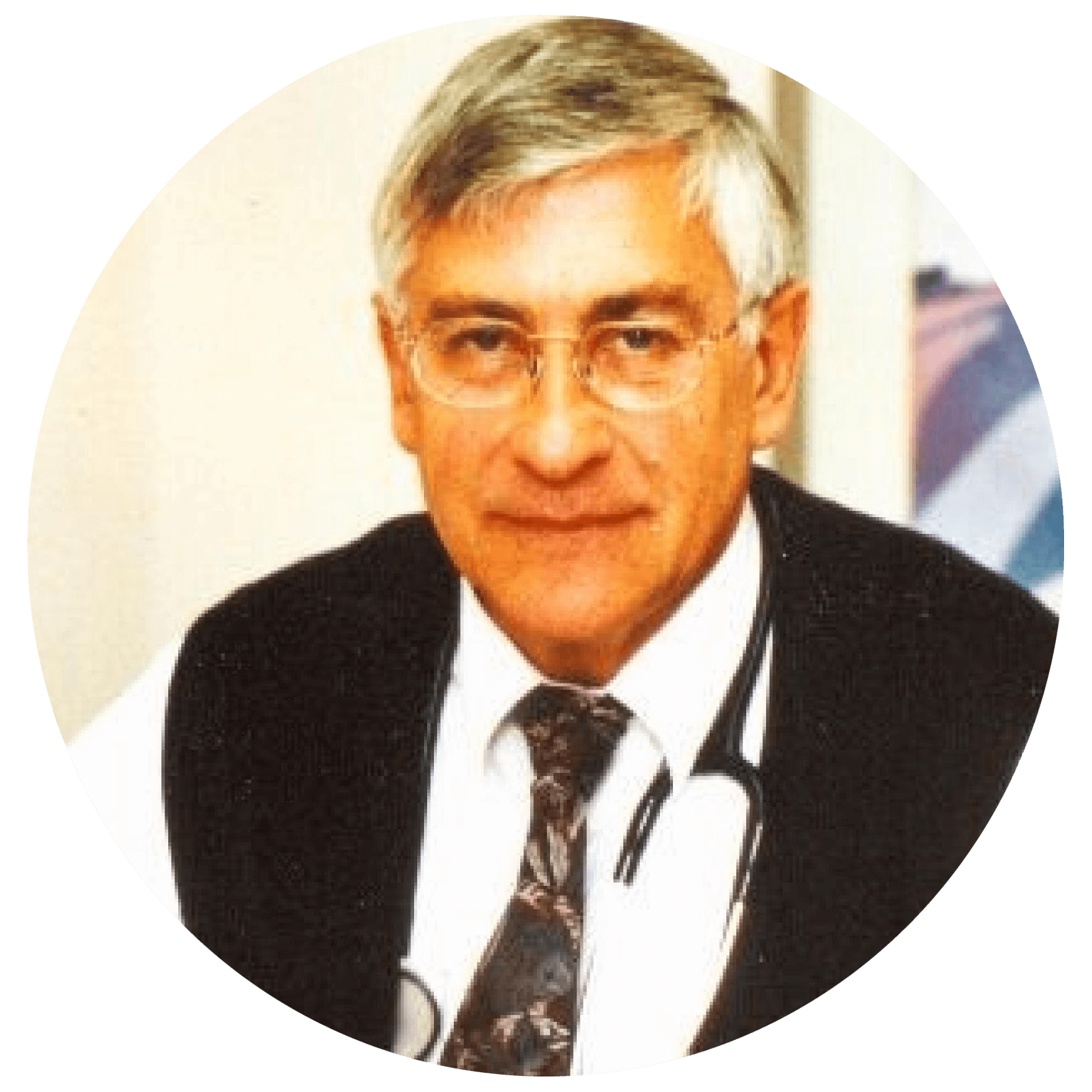 Who spotted the opportunity?
When entrepreneurial Auckland doctor Lannes Johnson, visited his friend the chemist he saw Ray's impressive 'Continuous Cycle Composter'. "Crikey!" said Lannes, "this is far too good an invention to be limited to two back gardens!"
Lannes formed a company dedicated to turning this back-yard invention into a manufacturable marketable product. The company obtained rights to Ray's intellectual property, filed patents, and registered 'Earthmaker' as a trademark.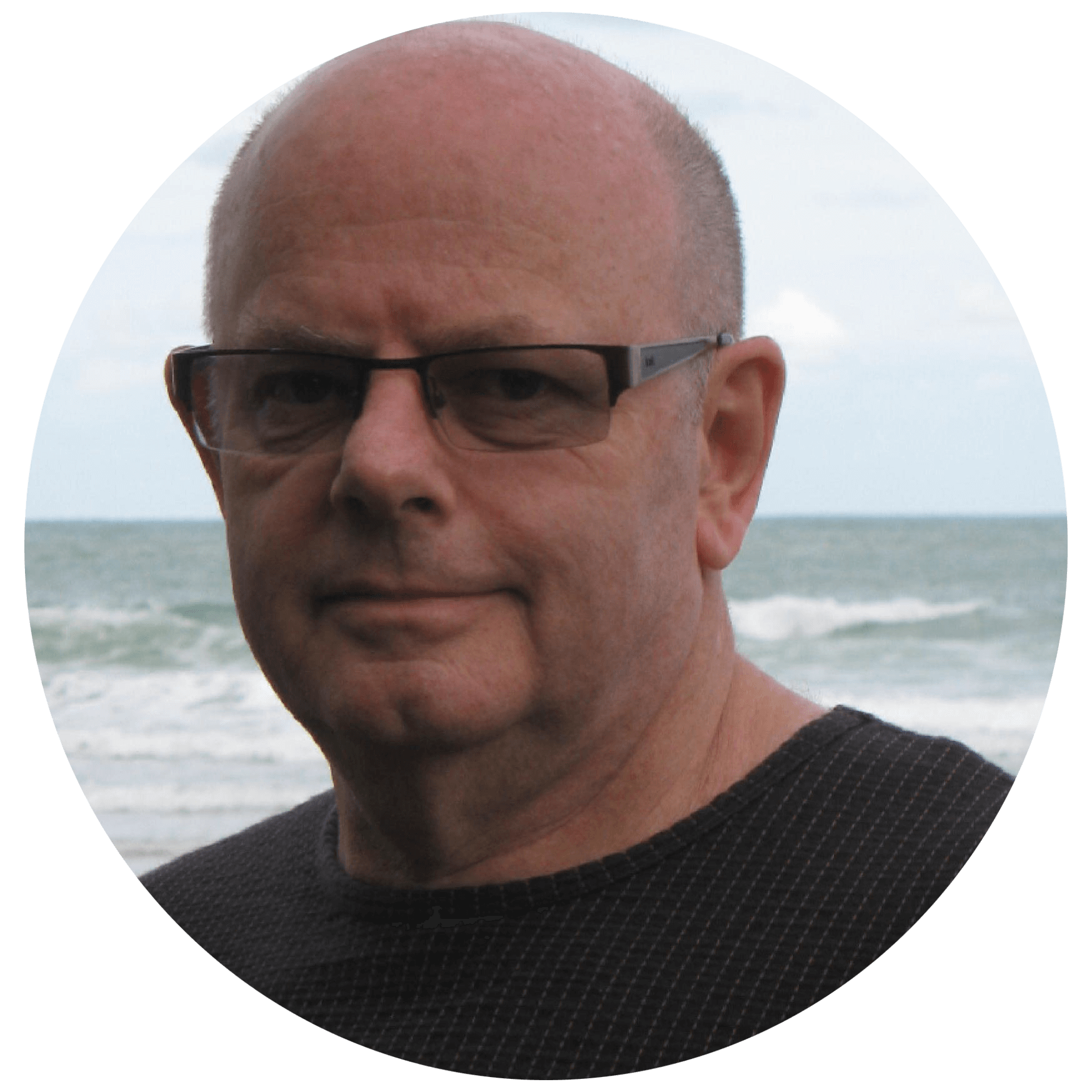 Who designed the product?
Leading industrial designer Michael Smythe explored many possible materials and production processes. Smaller sheet metal prototypes were made and tested alongside Ray's original. When the optimum size was identified, the Mark One product was designed for manufacture by rotational casting. This version looked like a Dalek ("disintegrate, disintegrate, disintegrate …") and worked very well.
After much useful feedback from the field, the product was redesigned for injection moulding. This halved manufacturing costs and made it possible to transport four times as many in a container.
Tens of thousands of satisfied Earthmaker users have experienced the product's effectiveness as an easy way of processing domestic organic waste. This world-leading product has now sold in New Zealand, the United Kingdom, the United States, and Australia.
IP Plastics
Manufacturer /Distributor 
80 Hunua Rd, Papakura, Auckland 2110